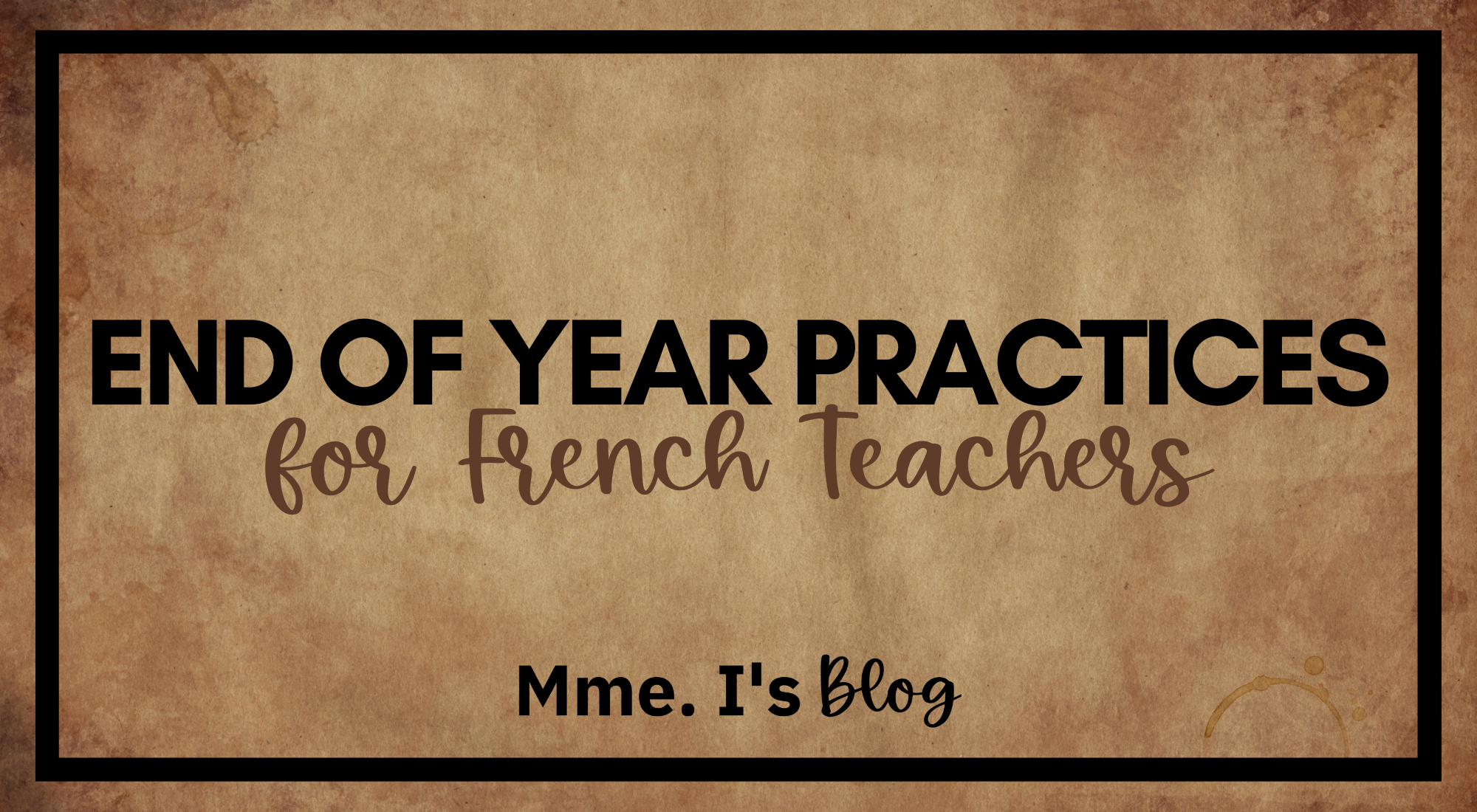 The month of June is always the craziest time of year. While many of us are still teaching and trying to finish all the assessments, we are also working on report cards. Once report cards are done, although we are one step closer to the end of the year, we have to begin thinking about some end of year practices: things we need to get done before we head out for the summer.
If you taught Core French this year, then this blog post is especially useful for you.
If you didn't teach Core French but are new to teaching and want to know what you need to do in order to end off the school year, keep reading below. You'll benefit from this, too.
Here are some things to consider as you wind down the year: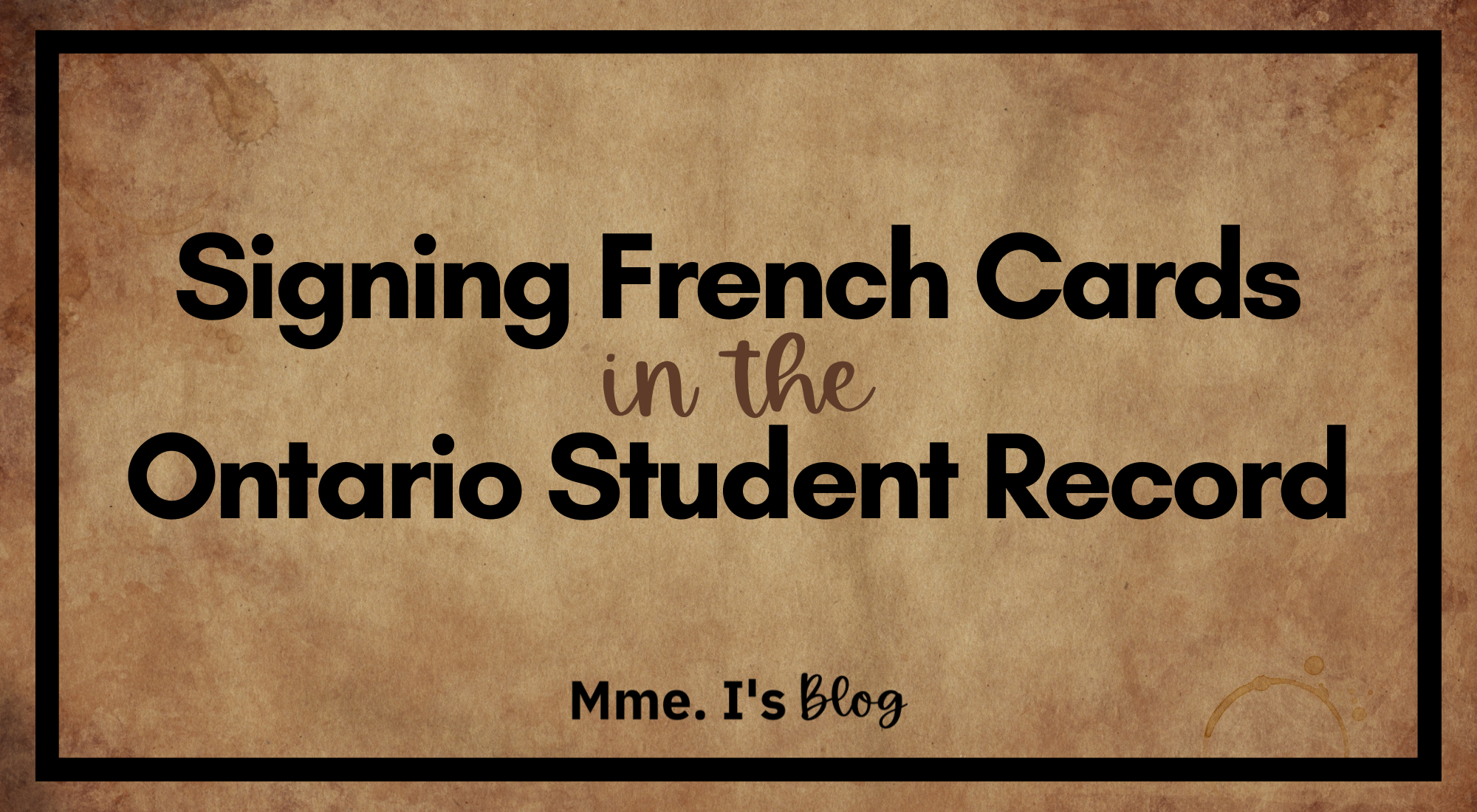 This is one of the most important things Core French teachers need to do at the end of the school year in Ontario. Here's why. Once a student starts learning French in Ontario, a "French card" is placed in their Ontario Student Record (OSR). This French card is a record of the accumulated hours of instruction in French as a Second Language.
Click here to check out what this document looks like.
If you teach Grade 4 French, you'll need to print this sheet out, make copies, and place it in the OSRs of all your students. At the top of the sheet you must write the student's surname and given name(s).
PRO TIP: Print it on coloured card stock for easy access in future years. Your colleagues will thank you!
Below, in the table, you record the school year, the school board, the student's grade and the total number of hours of instruction in the subject of French for that particular school year. In the second last column you total the number of hours for the year (often the same as the previous column). Finally, in the last column you total the number of hours accumulated over the years.
Now, how do you decide on the number of hours of instruction each child has in French for the year? The answer is this: the Ministry of Education in Ontario requires Core French students to accumulate 600 hours of French instruction by the end of Grade 8. That works out to be 120 hours for any child who you have been teaching since the beginning of the school year. For any child with an extended absence or who joined your French class later in the school year, you would need to do the math and put in fewer hours.
Seeing as planning time teachers in Ontario usually have a lot of students, you may be wondering how long it will take you to complete this task. Personally, it usually takes me up to two planning times to complete all the students on my list. Some teachers take longer, while others are able to complete this task a lot quicker. There's no right amount of time it should take.
PRO TIP: Remember, when you are ready to go sign your French cards, grab a pen and a copy of each class list. You'll need the list to work your way down all the names in each class. Sometimes OSRs have been signed out (i.e. removed) from the cabinets due to various reasons. Having a list helps ensure you don't miss anyone.
In my current school, up until last year, OSRs were stored alphabetically for the whole school. I remember doing many laps around the OSR cabinets, one for each class. This year, they reorganised the OSRs alphabetically for each grade. My laps are now a bit smaller. If you're lucky, your school organises their OSRs by class. In this case it will take you a lot less time to sign your French cards and you may even be able to do without a class list (but remember to make sure no OSR is missing!).
This is the most important step in ending the year as a Core French teacher in Ontario. I hope this helped!
Feel free to reach out if you ever have any questions about this. Click here to send me an email with any questions you may have.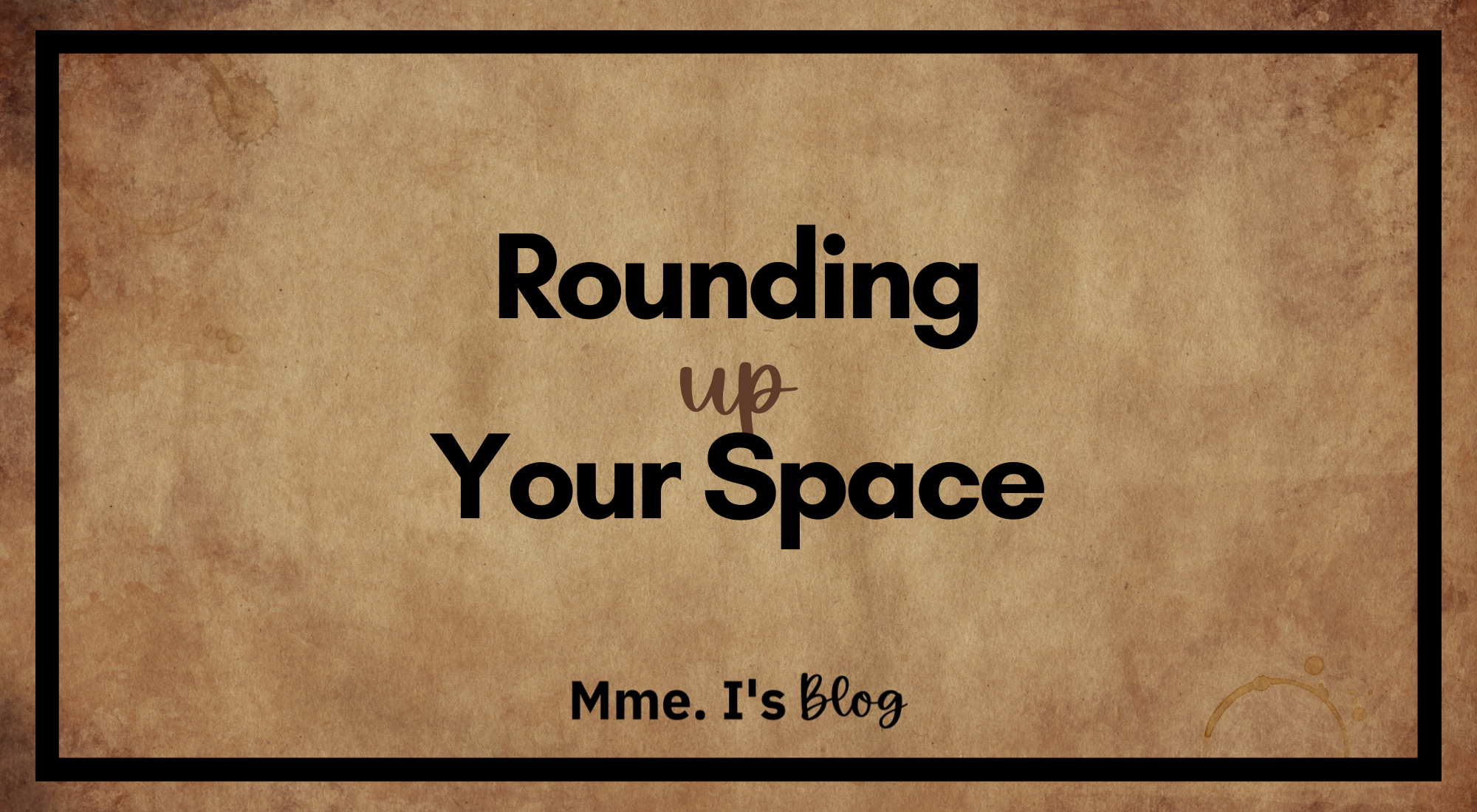 As the year ends, we have to begin thinking about where we will be next year. Below are some possible scenarios and things to consider.
But first, another Pro Tip:
PRO TIP: Start by discarding anything you won't need again next year. Whether it's worn out decor, extra photocopies of things, torn materials, discard them all. Don't forget to shred any sensitive materials that have student names and information on them. Don't place these in the trash. Trust me when I tell you, if you don't take the time to do this step every year, you begin to accumulate a lot of junk pretty fast!
Ask yourself the following question "Where will I be next year?"
Read below for some tips based on your response.

Clear walls and bulletin boards (don't forget the hallway!).

Pack away all materials and items into cupboards, permanently fixed shelves, or on top of counters.

Have students take home any personal belongings in the room and stack chairs into one corner of the room.

Clear and wipe blackboards/whiteboards.
Go back up to the Pro Tip above and make sure you do that!

Next, prearrange with your colleague, who currently uses the space, when you can move your items into your new room. I'd suggest doing this before the end of the year and not waiting until September.

Is someone moving into your room? Make the necessary arrangements with them too.

Once again, go back to the Pro Tip above and make sure you do that!

Think about organisation and systems. You will need these to survive teaching French à la carte. Check out my blog post all about

Teaching French à la carte

here

. It comes with a freebie checklist that will help you ensure you're ready for the year ahead.

You know what I'm going to say. Go back to the Pro Tip above and make sure you do that!

Pack up all items you wish to keep. Remember to leave resources and stationary purchased with the school budget in the classroom for the teacher coming in ahead (such as stapler, hole puncher, tape dispenser and so on). Don't take these items along.

Arrange with your new school a date and time to drop off your items. You don't want to move your things home for the summer and then move them again in September, unless they're valuable, personal items which you want to keep at home with you.

Once you're moving your items into your new space, remember to keep things off the floor. Store your things in cabinets, shelves and on counters.

Leave the unpacking for September, if you will, or begin to unpack and sort some things now.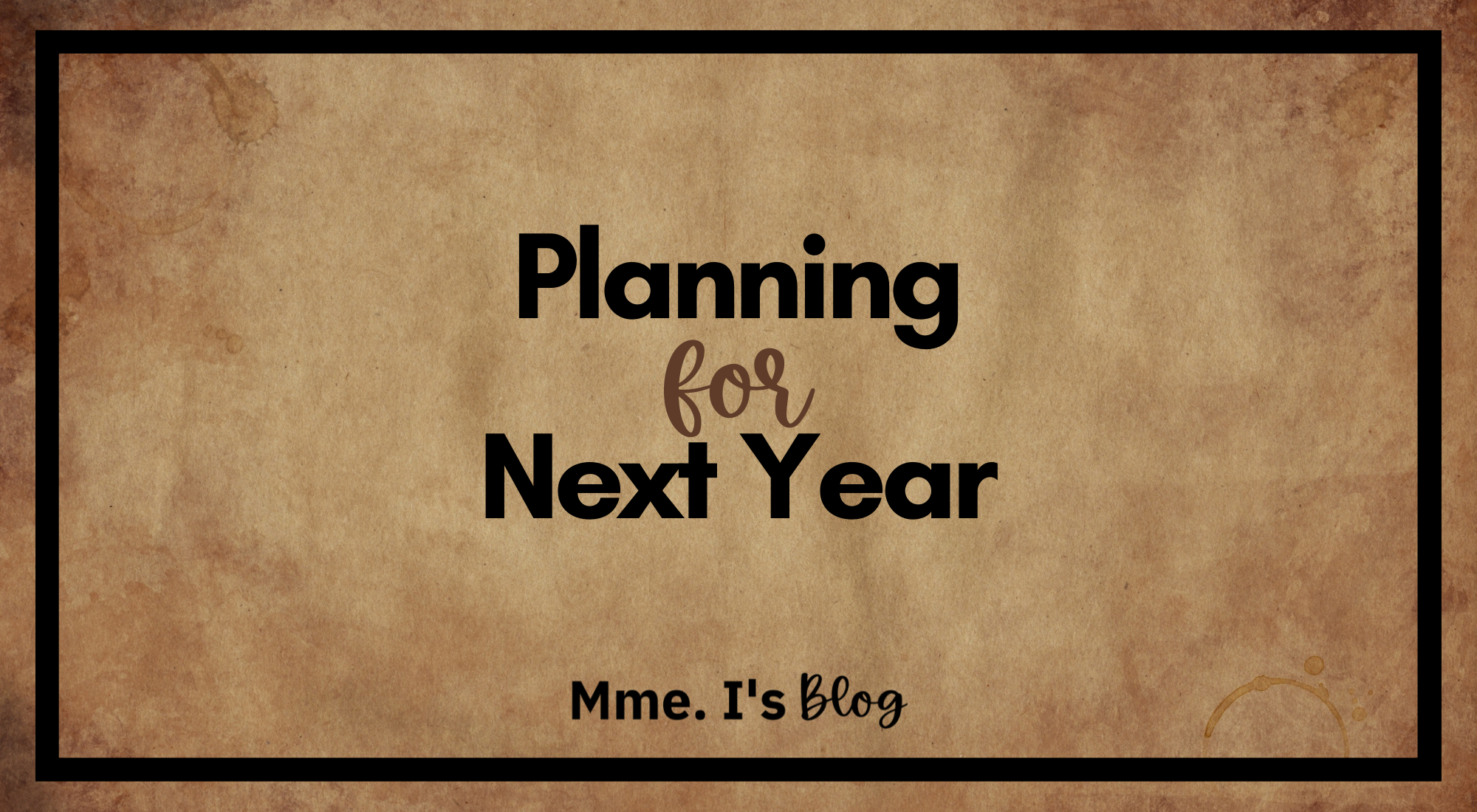 If you like to plan early, then maybe you want to use the last week of school to begin to think about your plans for next year. Are there certain activities you like to do in September, regardless of what classes you teach? Is there some prep work you can do for those activities now (even if it is just some photocopying), so that it is one less thing to do in September? Do what you can to lighten the load now.
If you're anything like me however, and you don't want to think about September just yet, that's perfectly okay too! You'll have plenty of time when you come back to do all the planning and get all the things done. You can just skip this step.
While these are not the only things we have to consider and do at the end of the year, these are the most important and a good place to start.
I hope this post was useful!
What would you add to this list?
Feel free to comment below!